There are lots of plants in India. Not all of them cause allergies.
Various labs offer blood tests for allergies but they include the European panel for allergies which is not applicable to pollen allergies in India.
Out of the various blood tests offered, rest are obsolete. RAST ,and total IgE tests are not reliable. The skin prick test is highly accurate for allergy testing. Standardised allergens are available in India which have been used for the allergy skin prick test.
The plants which cause allergies vary from place to place. i.e. coconut tree pollen is more prevalent at the coastal regions , while open grassland will have more exposure to weeds and pollen. Towards North India you will be exposed to another set of plants, and towards Kashmir ,etc you can get deciduous trees, even pine trees.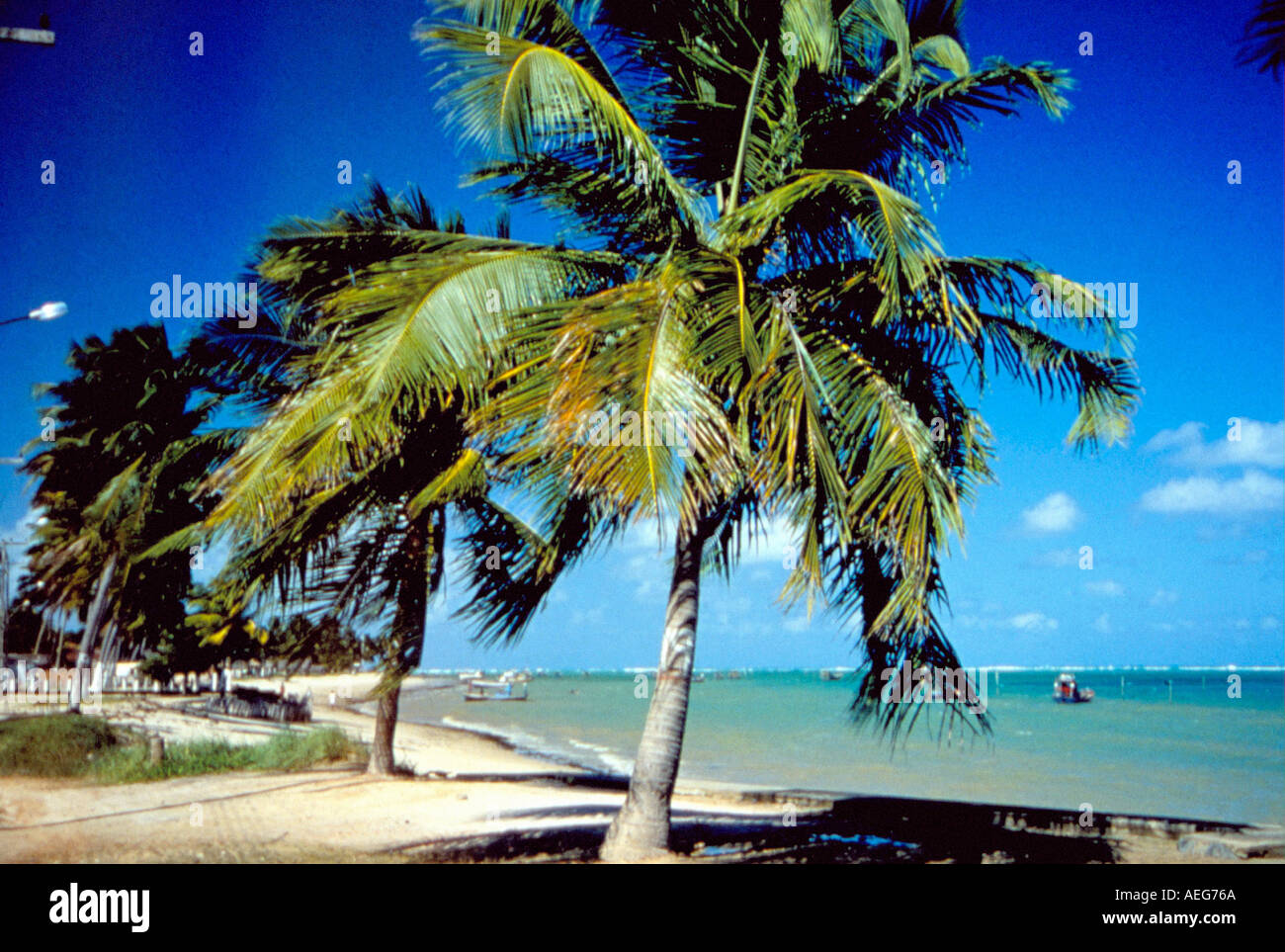 Like  I mentioned, all trees do not cause allergies. Trees which have insect borne pollen have heavier pollen. This pollen does not fly easier for long distances and so is less allergenic.
It is best to consult your local botanist to know about local trees and shrubs and grasses and the time of pollination for them.
From my experience I will be stating some grasses and plants and trees which can cause allergy in India.
Parthenium Hysterophorus or congress grass. 
It's a highly invasive weed found in America, Asia, Africa, Australia and the Pacific islands. It's endemic to America. It found it's way to these places through low quality wheat PL 480 wheat imported in 1950.  from America. Seeds of parthenium were contaminating the wheat. It grows on open grassland, vacant plots, etc. It's a poisonous plant as contact with it's leaves and parts can cause itching.
It's pollen is perennial that it it's found throughout the year. Peak seasons are in June, July.
synonyms: congress grass, gajar ghass, etc
It's not to be confused with common ragweed Ambrosia Artemisifolia
Mesquite or Prosopis Juliflora 
A very common allergen present throughout the year. Peak months from April onwards to December. Common in desert areas like Rajasthan, open plots.
This is an invasive species introduced to open grasslands due to excessive grazing.
Durva, Doob grass, Bermuda grass, Cynodon Dactylon
It's a common allergen, and is used in Lord Ganesha's Puja. It's commonly grown in sports fields along with other grasses.
Throughout the year with peak seasons from May to October
Coconut tree or Cocos Nucifera
Common in coastal regions. pollen is present throughout the year.
Raintree or Samanea  or Albizia Saman
You will recognise this tree in most major cities, especially on the sides of the road and railway tracks.
Most prominent from April to July
Ricinus Communis castor oil
Highly allergenic, present throughout the year.
Papaya tree or Carica Papaya
Well known as following the dengue fever outbreaks, Papaya leaves were in great demand. It's pollen is present throughout the year.
Amaranthus or Chauli, Chenopodium or Bathua
Pollen of these plants cause allergies. However, they can be eaten.
Xanthium and Agreratum
found on a trek in the jungle
Lots of other plants are there. Timothy grass is not much of a problem in India, as Hazel, Oak, Birch ,etc. These pollens tested for in Lab blood tests are irrelevant for allergies in India
Mangifera Indica or Mango tree, Neem tree or Azadirachta Indica
Common from March till May
Eucalyptus or Nilgiri.
Common throughout the year.
Next…House dust